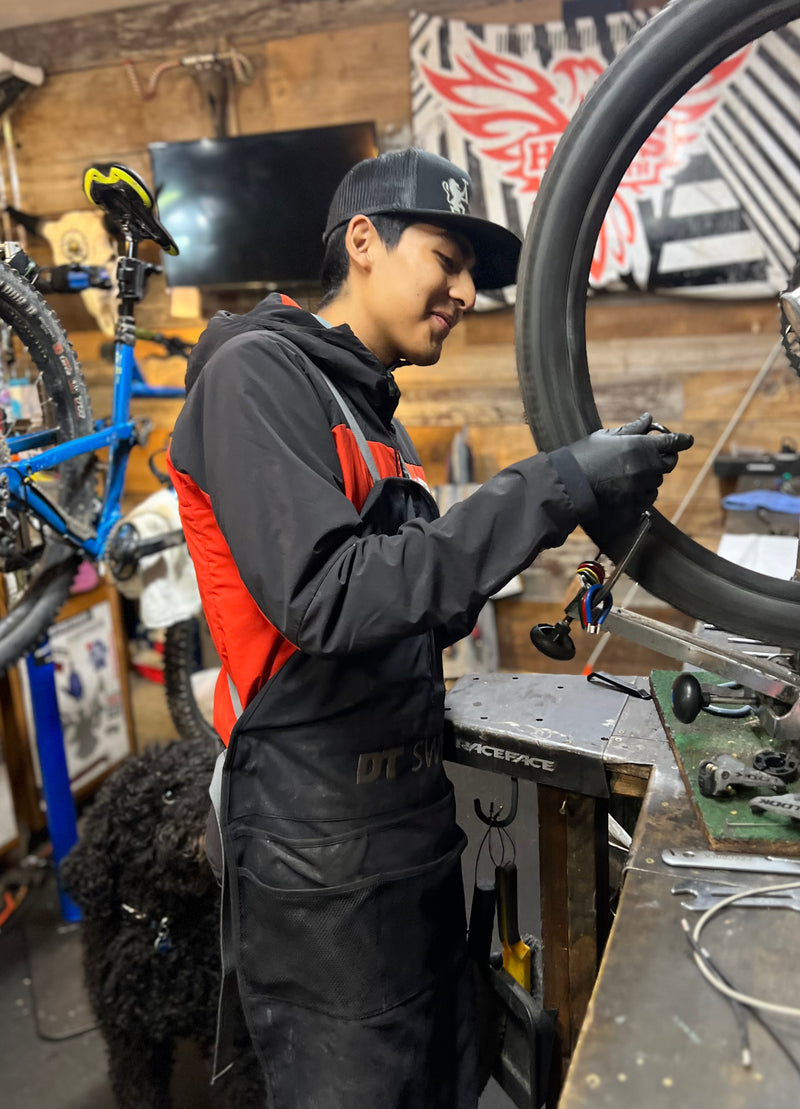 Welcome To Hoff's

Specializing in custom builds, expert repairs, and restoration, Hoff's Bikesmith is far more than your average bike shop.

While we provide a large selection of retail and rental services, our real focus is on craftsmanship. From minor tune-ups to major overhauls, our techs can resolve any bike issue you could possibly encounter. Check out our service and repair options here.
We have a vast selection of new mountain, road, gravel, bmx and E-bikes. We work with top notch brands including Rocky Mountain Bicycles, Scott Cycles, Norco Bicycles, Pure Bicycles, Evil Bicycles, Colnago, BlueJay E-Bikes, Haibike, Raleigh, Serial 1, Surly, i-Zip, and Xtracycle.
Interested in something used? We sell used/consignment bikes, and a variety of second hand components and unique accessories for mountain bikes, road bikes, bmx bikes, fat bikes, electric bikes, and more.
Located in downtown Jackson, Wyoming, we are just a couple pedals away from any type of trail your heart desires. Check out all of our rental options and spend a day on two wheels exploring beautiful Jackson Hole. 
Skateboarders! We are the ONLY shop in town offering a wide array of skate components, decks and full builds. Whether you are a first timer or a seasoned veteran, we have you covered!
Enjoy riding sideways in the winter months? We have a full selection of handmade Powsurfers from ÄSMO out of Austria.
307-203-0444 | 265 W Broadway Jackson Wy 83001 (behind New York City Sub Shop)

Spring/Summer Hours - 10am-6pm Monday-Friday, 10am-5pm Saturday, Closed Sunday
Fall/Winter Hours - 11am-5pm Monday-Friday, 11am-4pm Saturday, Closed Sunday